Ben Whaley・Towards a Gameic World: New Rules of Engagement from Japanese Video Games
Public Lecture
July 19
@
3:30 PM
–
5:00 PM
JST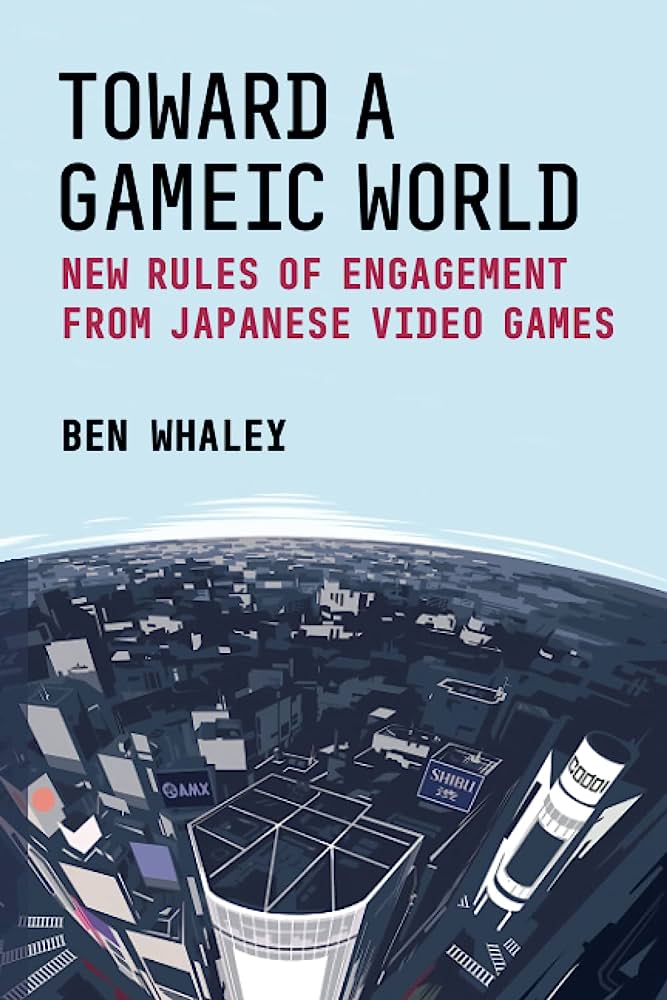 Abstract:
Toward a Gameic World bridges the gap between Japanese popular culture studies and game studies by encouraging a dialogue centered around Japanese-designed video games and social issues. It examines four contemporary Japanese video games in terms of how they engage with some of Japan's biggest social and personal issues, including traumas: natural disasters (Disaster Report), a declining birthrate and aging population (Catherine), nuclear proliferation (Metal Gear Solid V); and youth social withdrawal (The World Ends with You). This book asks what some of the positive benefits are of working through a site of trauma from within a video game, and how games might teach us about Japanese culture and society through new kinds of interactive narratives, different from literature and film. The book proposes four new strategies of engagement with video games to explore the productive tensions that emerge at the boundaries of virtual reality, augmented reality, and gamification in contemporary Japan.
Presenter:
Ben WHALEY is an Associate Professor of Japanese in the School of Languages, Linguistics, Literature and Cultures at the University of Calgary. His research engages discourses of ethno-racial identity and national trauma in modern Japanese literature and popular culture, with a focus on manga (print comics) and videogames.
For in-person participation, Kanagawa U students and staff do not need to pre-register, but all others please pre-register by July 17th by emailing your name and affiliation with the subject line "Pre-Registration" to ft101908um@kanagawa-u.ac.jp.

Online participation does not require registration. Please login with the the QR Code below.